A lingering physical pain in your back, knees, shoulder, neck, or anywhere else on the body can be cause for concern. You may begin to wonder whether surgery or medication is the only option available to get the pain under control. Have you tried physical therapy in Westwood? If not, then we at Letgolts Method Physical Therapy are confident we can help you.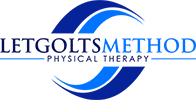 Surgery may not be needed, so don't immediately assume that surgery is the only way to get rid of the pain. It's very possible that the physical pain you're suffering from can be greatly reduced and even eliminated completely with professional physical therapy help. In the Westwood area, you'll find a dedicated, experienced, and trusted physical therapy team that continues to help our clients overcome serious physical pain and discomfort. We provide personalized, one-on-one physical therapy, and instead of merely treating symptoms, we aim at accurately identifying and then targeting the root causes of the pain- leaving you with a path to living a pain-free life without the need of surgery or medication.
Are you worried about the need for surgery? Then make an appointment with Letgolts Method Physical Therapy. Learn more about who we are and how we can help you by browsing through our Letgolts Method Physical Therapy website, https://letgoltsmethod.com. If you have any questions about how we can help you or you're ready to schedule an appointment, then give us a call today or you can use our website contact form.