WORKING AT HOME CAN BE DANGEROUS TO YOUR HEALTH
45% of people surveyed say they are experiencing back and joint pain since working from home
Hinge Health, in a survey of 900 U.S. workers 
With millions employed at home, at least part time, the issue of proactively protecting workers' health from the pitfalls of poor work place ergonomics, should be front and center. Working from bed or the couch will guarantee future pain, as flexibility decreases and posture worsens. We can show patients how to shake off dangerous Covid-19 habits, remain comfortable and produce at the top of your game.
The invisible bodily damage caused by sitting incorrectly for hours (or years) on end will inevitably present as disability or weakness down the road.  We see increasing numbers of twisted spins, aching backs and necks.  There is no reason to end up with carpal tunnel, headaches, sciatica – and worse. Let us prevent your problems by getting an ergonomic assessment.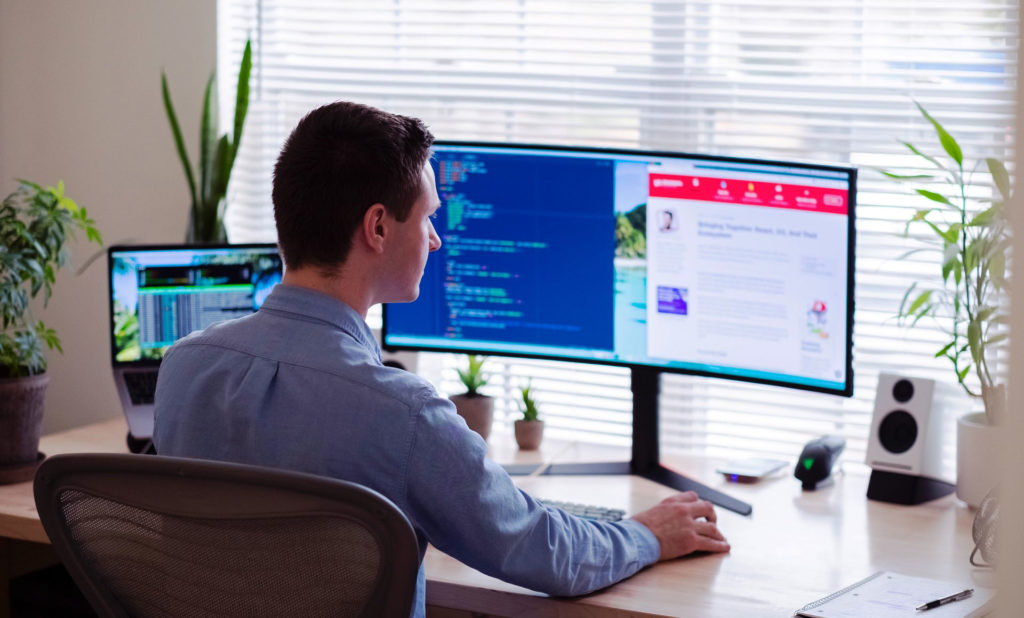 House/Office Calls: We go to an office or home to investigate individual and group work environments, then adjust according to individual needs.
Most patients don't realize that even if they feel comfortable working from the couch or in bed, these positions will cause future damage. On location, we can show an employee how their sitting posture, table design or keyboard and screen placement is incorrect. We demonstrate simple fixes for hand positioning, correct screen height, and seated posture.
In addition, we have designed stretching exercises to break up long hours of sitting and prevent future mobility issues. No matter where the employee works, regularly stretching and standing will alleviate discomfort.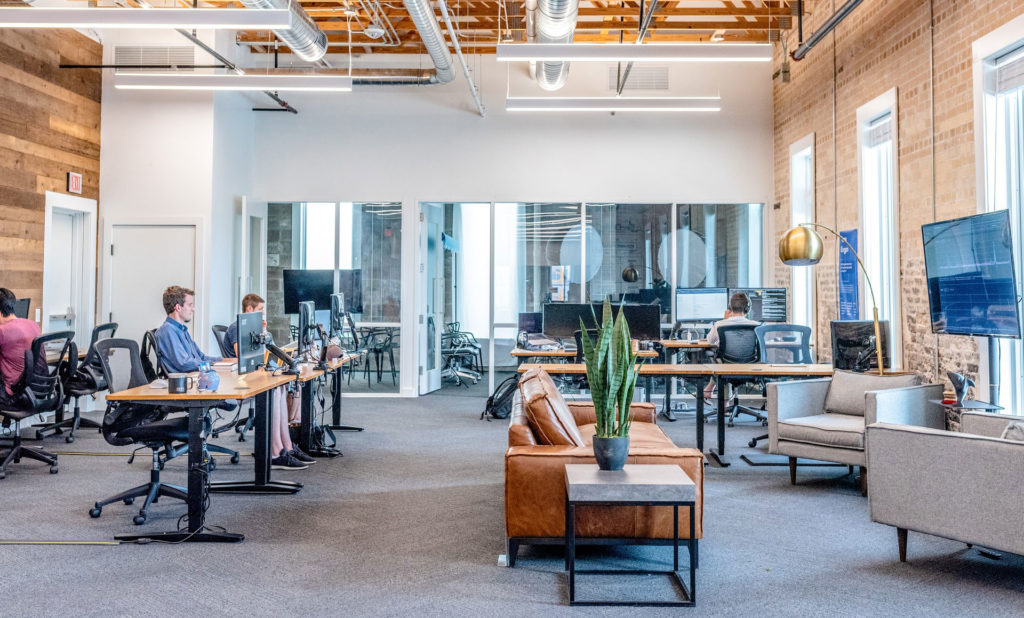 IN OFFICE CONSULTATION: Learn how to maintain your health and wellness while working more productively and happily. Meeting with an office staff, or individuals, we ascertain what the employees' physical weaknesses may be and design therapies to correct current and potential problems. We will accommodate special requests.
REMOTE CONSULTATIONS: Remote assessments are designed for individual needs. If it's Zoom, a conference call or emailed pictures, we get you started on a better day at work.
70% of Americans are looking for new work or thinking about quitting
Workplace Health Survey, Mental Health American
One of the primary reasons that so many are thinking about, or actively looking for new employment, is they don't feel employers are interested in their well-being. Arranging for ergonomic assessments demonstrates to staff that management is interested in their workplace happiness. Offering this service is a way to retain valued employees.
"Most people are surprised to learn how any conditions related to poor workplace ergonomics we treat. These include neck, upper back, shoulder, elbow, wrist and thumb pain, carpal tunnel, tennis elbow, headaches, hand/finger numbness and tingling and sciatica."
Dr. Allen Letgolts
Here's how you should set up your workstation:
If you're sitting all day, do these micro-breaks: