What to Wear : Please wear comfortable clothing, such as sports clothes, shorts, knit shirts, and tennis shoes.
Parking: For your convenience, we validate 90 minutes of parking. You can also easily find street parking close to our facility (on Granville Ave. and Dorothy St.).
Cancellation policy:  We do not double-book.  When you make an appointment, the doctor reserves that time only for you.  Therefore 24 hours notice is required if you are unable to keep your scheduled appointment.
Late cancellation or no shows will be subject to a late cancellation charge equaling the free of the scheduled office visit.  As a courtesy, we will do our best to fill your appointment if you cancel late.  If we are able to do so, then no late cancellation charge will apply.\
Accepted Insurances: We will bill all insurance companies. We are a network provider for: Medicare, Blue Shield and Cigna.
Forms:
If you have any questions, please do not hesitate to ask. Again, welcome to the Letgolts Method Physical Therapy.
Please use the book appointment page to the right of this text. We look forward to meeting you.
---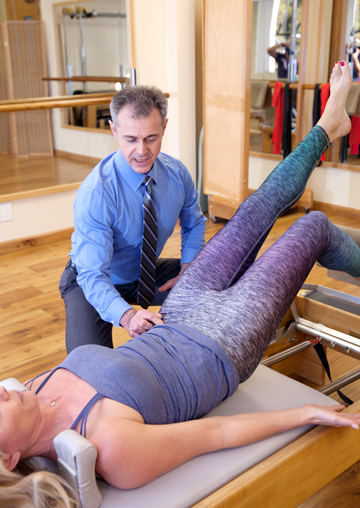 Client Testimonials
Dr. Allen Letgolts worked a miracle for me. It is because of him that I have any range of motion on the left side of my neck and shoulder. He is a fantastic physical therapist and I would recommend him enthusiastically to anyone.
Andrea Brandt, Ph.D., MFT
Neck Pain Treatment
After more than 15 years of treatment and failure I found Dr. Letgolts. Within an hour he had accurately diagnosed my problem, began treatment and gave me specific instructions on what I could do on my own. All of which resulted in noticeable IMPROVEMENT. Dr. Letgolts is a thorough thinker whose explanations and instructions are clear, concise and easy to follow. Way t'go, Dr. L. You're a class act!
Carolyn Berger, Dancer
Back Pain Treatment
I arrived at Dr. Letgolts office in very severe pain. My neck was pounding and this recurring condition was worse than usual. I am now entirely pain FREE and have improved my posture/movement. This has given me a very welcome freedom in my work. My only wish is that I had begun working with Dr. Letgolts earlier.
Christina Pickles, Actor
Work Injury Treatment
A former ballet dancer, I was always told that my injuries were permanent and the damage irreparable. Dr. Letgolts has taught me how to be more in tune with my body and what to focus on with respect to strength and conditioning. Not only do I feel better, but I'm enjoying the flexibility and balance I had when I was in my late teens and early twenties.
Emily Levin
Sport Injury Treatment