Find an Effective, Personalized Back Pain Solution in Brentwood that Works for the Long Run
Back pain can prevent you from enjoying the kind of life you deserve. Whether you think your pain is stress-related, your job has caused your pain, or some physical exercise or moving furniture has tweaked something back there and the pain doesn't seem to be going away any time soon, it's time to find some back pain help in Brentwood that works and that is as non-invasive as possible. You'll find the path toward freedom from back pain here with Letgolts Method Physical Therapy.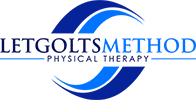 No matter the cause of the back pain, where exactly the pain resides, or how deep the pain is, Dr. Letgolts and his team are here to help you get back to normal as soon as possible, and we have the means, knowledge, and experience to do so. Here you'll find a professional, science-based, proven, personalized approach to getting each client back to normal after developing back pain of any kind and from any cause. Your personalized treatment will be focused on fixing the root cause of the problem, so don't expect cookie cutter approaches. We want to solve your back pain as effectively, as fully, and as quickly as possible, and you can expect nothing less from us.
You'll find an effective, personalized back pain solution in Brentwood that works for the long run here with Letgolts Method Physical Therapy. You can learn more about how we approach and solve back pain issues and other types of pain and injury when you browse through our Letgolts Method website, https://letgoltsmethod.com/. If you have any questions about how we can help you, then please call us today at 310-979-8525 or you can use the contact form found on our website.